You're Invited
When a Virtual Tour is not enough, come get a taste of our on-campus housing options in person! We offer walking tours of our communities Monday through Friday nearly every week of the year.
Things to Know for Your Visit
Photo identification, such as a Driver's license or student ID card, is required for participation in all housing tours.
No pets are allowed on housing tours, except officially-designated Service Animals such as Seeing Eye Dogs.
Requests to see specific room or apartment styles cannot, unfortunately, be accommodated.
Tours average 60-90 minutes in length.
Residence Halls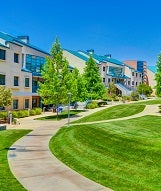 Your student-led community tour will include a visit to a room in one of our traditional residence halls, Aberdeen-Inverness (A-I), as well as a room in our suite-style halls, Pentland Hills. Stops along your route will highlight the various community amenities and opportunities of the all-inclusive Residence Hall living experience. 
Eligibility: Freshman students only. 
Make a reservation at visit.ucr.edu.
UCR Campus Apartments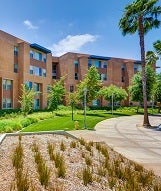 Experience the unique flavor of our on-campus apartment communities as a student. Tour Guide leads you on a tour of the grounds of each community, including an actual apartment when available. This combination walking-driving tour will help you envision an environment where privacy and independence complement the benefits of having the campus at your doorstep.
Eligibility: Transfer students only.
For transfer students, make a reservation at visit.ucr.edu
Find Parking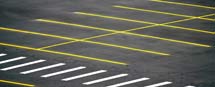 A short-term parking permit can be purchased the day of your tour. Short-term parking options are available in designated parking lots around campus. See parking options for campus visitors.
---
Campus Tours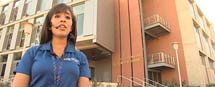 Choose from one (or all seven!) of our campus tours to get a feel for what UC Riverside is all about. Visit Admissions to schedule a campus tour now.
---