NOTE: In-person tours are currently unavailable.
Residence Halls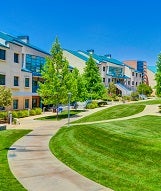 Your student-led community tour will include a visit to a room in one of our traditional residence halls, Aberdeen-Inverness (A-I), as well as a room in our suite-style halls, Pentland Hills. Stops along your route will highlight the various community amenities and opportunities of the all-inclusive Residence Hall living experience. 
Eligibility: Freshman students only. 
Campus Apartments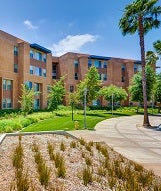 Experience the unique flavor of our on-campus apartment communities as a student. Tour Guide leads you on a tour of the grounds of each community, including an actual apartment when available. This combination walking-driving tour will help you envision an environment where privacy and independence complement the benefits of having the campus at your doorstep.
Eligibility: Transfer students only.