Smart Eats
Make well-informed, delicious decisions for every meal. Plan your breakfast, lunch and dinner for the entire week!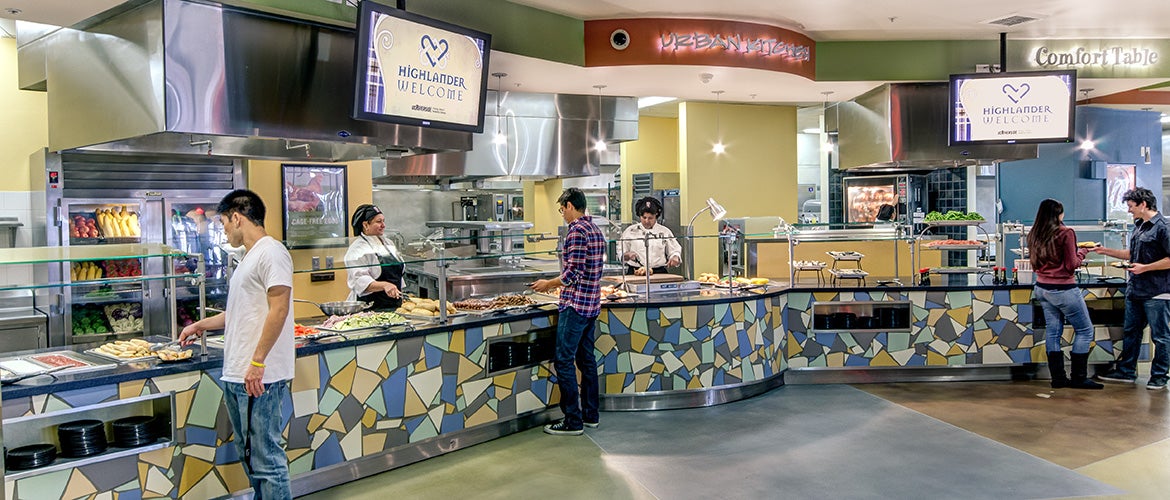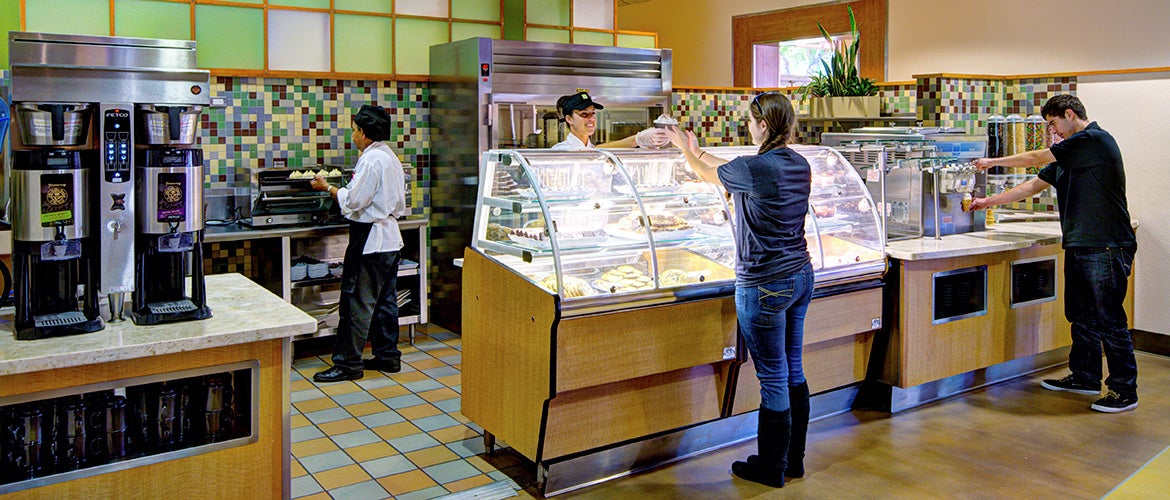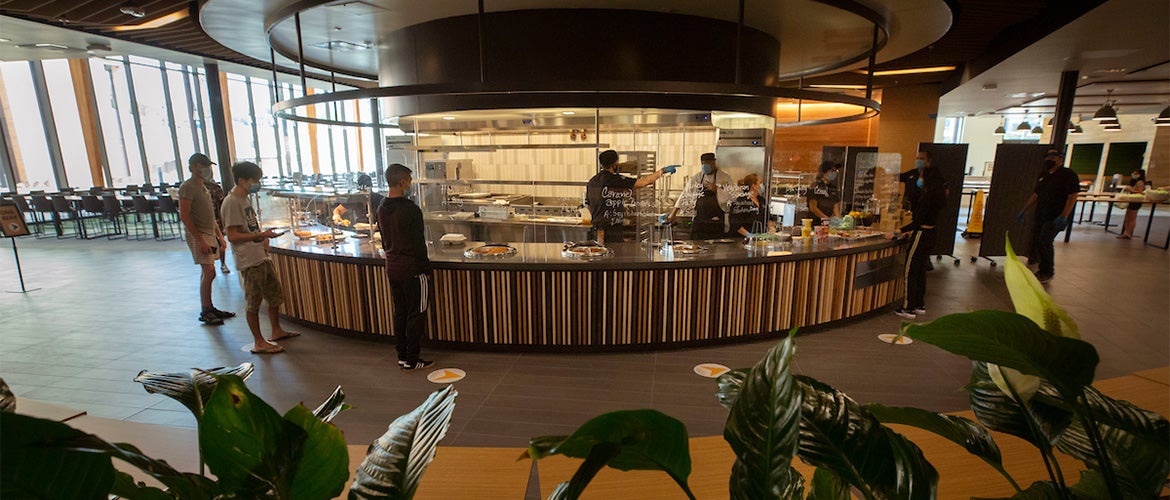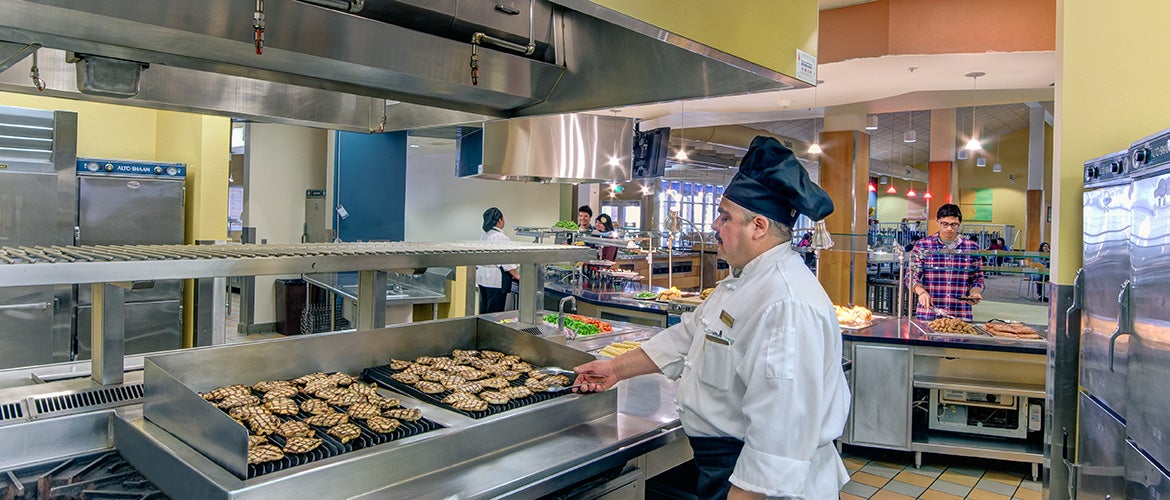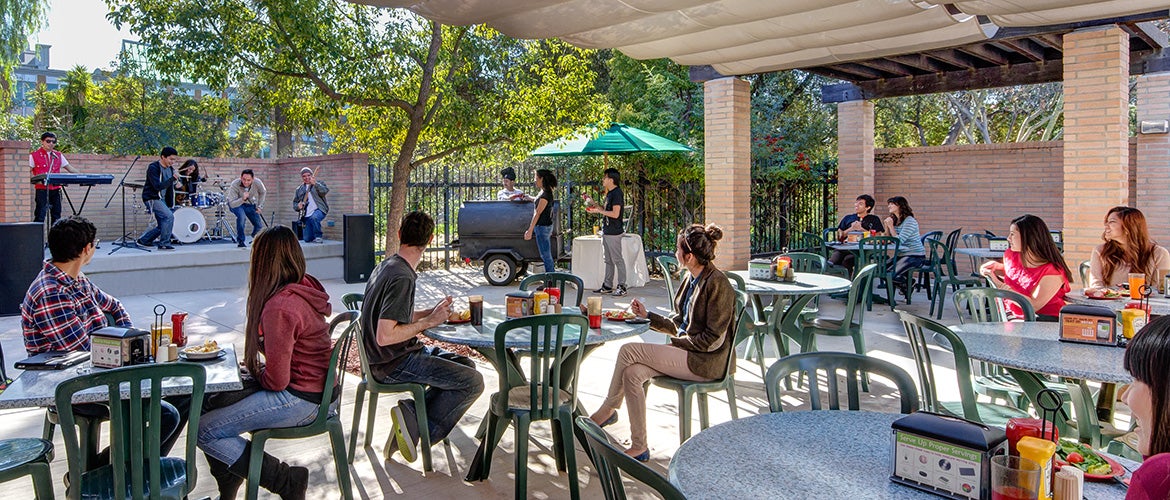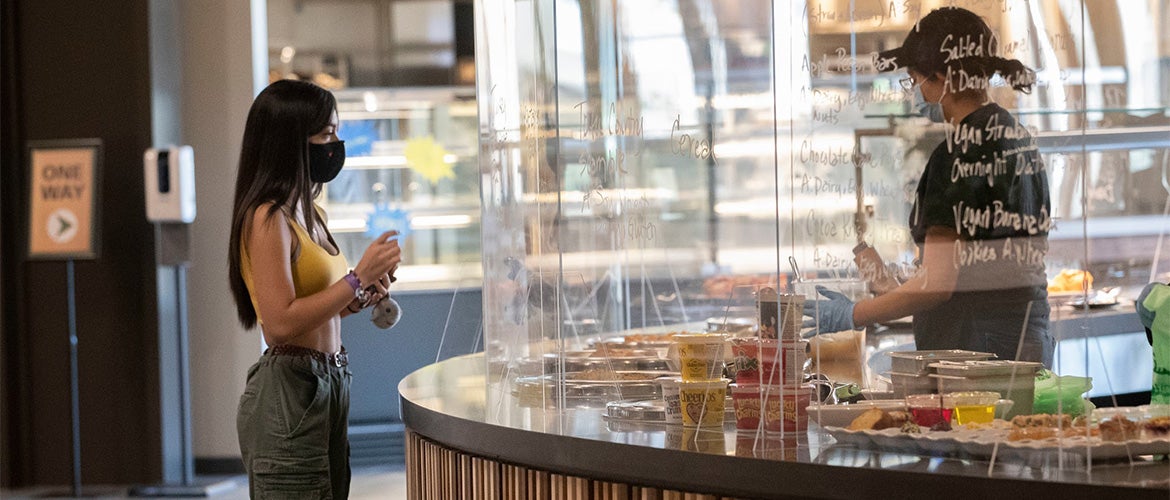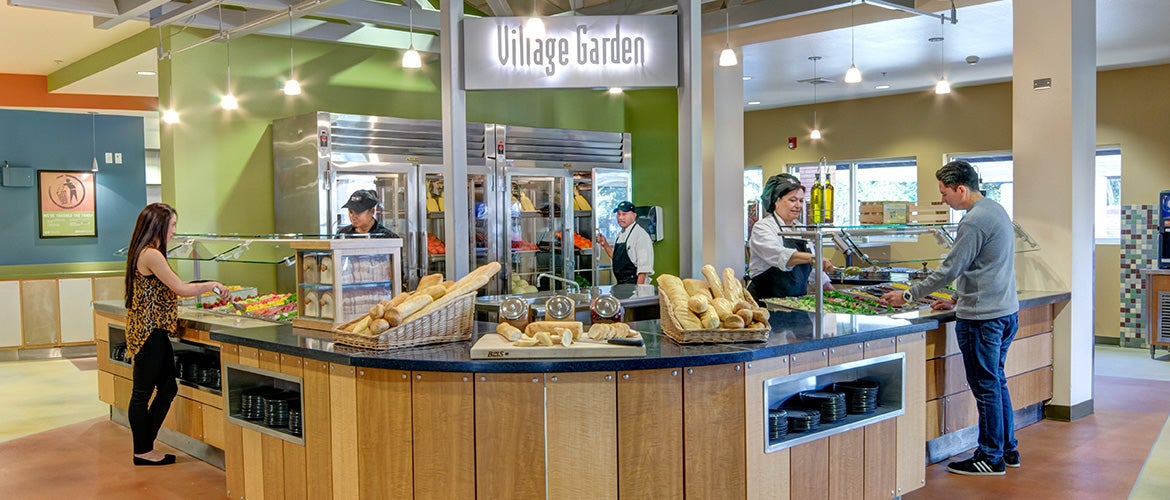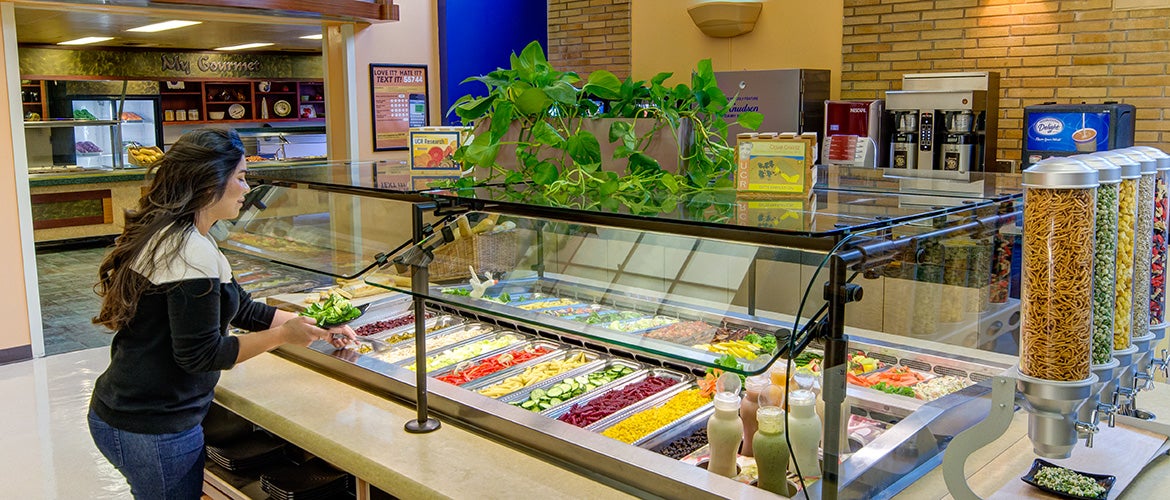 Lothian Residential Restaurant
Lothian Residential Restaurant features six outstanding food stations that provide a wide array of fresh, delicious and delectable foods. It also offers a large variety of beverages that will satisfy any thirst, taste or appetite. Our daily rotisserie menu is sure to satisfy the discerning palate. The restaurant features continuous dining in an all-you-care-to-eat format.
Glasgow Residential Restaurant
Glasgow Residential Restaurant is adjacent to Dundee Residence Hall. The venue includes a Scotty's convenience store with a selection of grab-n-go sandwiches, salads, hot/cold beverages, frozen foods, ice cream, and snacks as well as health and personal care items. At full capacity, the two-story, 830-seat Glasgow includes an exhibition bakery, retail store, and two private dining rooms.
Special Dietary Needs
We offer vegetarian and vegan meals throughout our dining venues daily. When checking our menu, look for the green (V) next to the menu item. Some locations offer Halal chicken and gluten-free options.
Guest Meal Passes
Treat a friend or family member to a meal at one of our Residential Restaurants. Some Dining Plans include free guest meal passes. A guest-meal pass is equivalent to one meal swipe. Guest meal passes are not valid at UCR retail dining locations. If you run out of guest meal passes or do not have a Dining Plan, Dining Dollars are accepted. Read more about Dining Plans.
Add Dining Dollars, Get a Discount
You can buy Dining Dollars as you need them, and at a discount too! Purchase 55 DINING DOLLARS FOR JUST $50 (a 10% discount); or purchase 115 DINING DOLLARS FOR $100 EVEN (that's 15% off !). Dining Dollars roll over quarter-to-quarter and expire at the end of the academic year in June. To purchase, complete this form and email to housinginfo@ucr.edu or visit one of our Resident Services Offices.