You are not alone. There are many people and places to turn to for help, advice, and support.
Stay alert. Be aware of your immediate environment at all times.
Limit distractions. While walking, especially at night, don't talk and text on your cell phone, or listen to music.
Make eye contact with drivers, bicyclists, and other pedestrians to ensure that you are being seen.
Be familiar with your surroundings so you can spot areas of concern (then act and/or report).
Increase your safety and security, and that of others, by following these steps:
Lock your doors and windows. Keep personal belongings out of view.
Keep your keys and cards available for quick use.
Use well-lit and high-traffic pathways.
Do not allow unknown individuals, even students, access to restricted areas in the community.
Register your bike with Transportation & Parking Services.
Communicate anything that seems threatening. Inform people in a position to help.
Emergency Preparedness Resources
Being prepared is your best defense. Learn how to respond and be prepared by viewing the Emergency Preparedness Resources.
Community Safety Measures
On-Call Resident Staff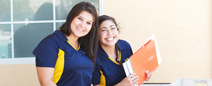 The on-duty Resident Director (RD) and Resident Advisor (RA) respond to complaints, questions, concerns and emergencies. They remain in or around buildings with emergency equipment and complete designated rounds during their on-duty times.
---
Partnered With UCPD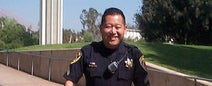 Housing Services is partnered with the Police and Campus Safety, a multi-service agency that is located in the center of the UCR residential community. Services include law enforcement, police patrol, crime prevention, security and emergency response.
---
Secured Premises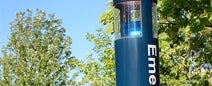 Most buildings and parking lots are outfitted with video surveillance and restricted access. Blue emergency call boxes and emergency phones can be found throughout our residential community.