Find the Right Fit for You
We offer three living styles – Residence Halls, Campus Apartments and Family Housing. Our leasing options include academic, year-round, and summer, where applicable.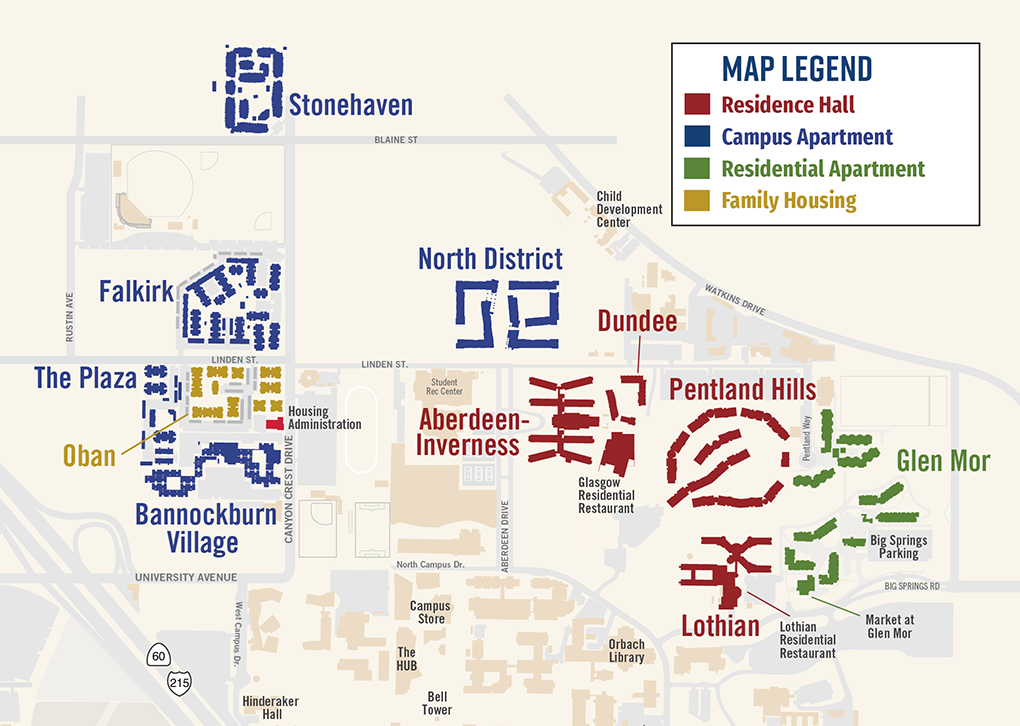 Find the Right Fit for You
Residence Halls:
---
Campus Apartments:
---
Family Housing:
Guaranteed Housing
Unfortunately, continued uncertainties about the amount of campus housing available due to COVID-19, mean there will be no guarantees for the 2020-21 and 2021-22 academic years.