Nothing's Too Small
From assistance to giving directions to your next class, the Resident Services Office is a resource center, helping you each step of the way.
How We Help
The Resident Services Office (RSO) provides information about your community, information about the facilities available to you, maps of the general campus, directions regarding the location of buildings and services, and information about the surroundings of the university.
Services Include:
Equipment checkout (sporting, tools, pool, billiards)
Move-in and move-out information
General information about the complex, campus and surroundings
Mail distribution and information
Temporary meal access (Residence Halls & Glen Mor)
Common Services
Move-In/Out
The RSO is here to help from your first to last day. During move-in, pick up move-in forms, keys, parking permit (when applicable) and information about your new community. Move-In Move-Out
Locked Out?
You may check out a spare key at the RSO. Spare keys must be returned within 30 minutes. After the RSO is closed, contact the RA On-Duty. You are allowed three lockouts per academic quarter without a fine.
Lost R'Card
If you lose your R'Card, you should freeze your account immediately. Log in or visit Card Services. Card Services also issues replacements. If it is turned in to the RSO, it will be returned to Card Services.
Lost and Found
If you find a lost item in your community, stop by the RSO and drop it off. The RSO logs and stores collected items for 30 days. After 30 days, the items are turned over to UCR Police.
Dining Dollars
Dining Dollars increase the flexibility of your Dining Plan by allowing you to purchase snacks, regular meals, late-night meals, and guest meals at alternative locations and times. Dining Dollars are available until the last day of the traditional academic year. You can buy Dining Dollars as you need them, and at a discount too!  Purchase 115 DINING DOLLARS FOR $100 EVEN (that's 15% off !). Dining Dollars roll over quarter-to-quarter and expire at the end of the academic year in June. To purchase, complete this form and email to housinginfo@ucr.edu or visit one of our Resident Services Offices.
Amazon Lockers
Amazon Lockers provide you the convenience to retrieve your Amazon packages quickly and safely. There are lockers located at A-I, Bannockburn Village, Dundee, Falkirk, Glen Mor, Lothian, and Pentland Hills.
Schedule of Charges
Your student account will be charged for these services/replacements.
General Charges
Improper Checkout $75.00+
Late Housing Payment $30.00
Room Change Administrative Fee $75.00+
UCR Card Replacement $33.00
Key Charges
Key Replacement (room, apartment or house key) $55.00
Common Key Replacement $55.00
Mailbox key replacement, per key $45.00
Replacement of Lock - Core Charges $68.00
RA On-Duty Hours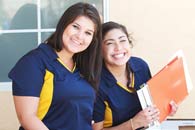 RA on-duty hours for Residence Halls and Campus Apartments
Weekdays: 7:00pm-8:00am

Weekends & Holidays: 24 hours
---
After-Hours Assistance
The RA On-Duty can always be reached by cell phone when the Resident Services Office is closed.
Aberdeen-Inverness

 

Dundee

 

Lothian

 

Pentland Hills

 

Glen Mor

 

Bannockburn Village, Oban Family Housing, The Plaza

 

Falkirk, Stonehaven