Our People  
Contact our professional staff, who work on the front lines and behind the scenes, with any questions or concerns.
FAQs
Learn why students choose on-campus housing using our interactive FAQ page.
Resident Handbooks
Did you know that you are responsible for the actions of your guests within Housing facilities? Read your Resident Handbook for Housing policies.
Solve a Problem
If you are having a conflict with a roommate and need impartial remediation, contact Residential Life.
The Housing Services Family
Early Childhood Services
Accredited by the National Academy of Early Childhood Programs, Early Childhood Services (ECS) provides a safe and healthy environment for infants, toddlers, preschoolers and kindergarteners. Child care is available to students, faculty and staff. View ECS.
Annual Security Report and Annual Fire Report
Housing Services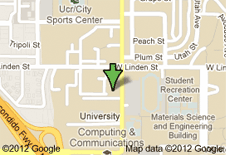 3595 Canyon Crest Drive 
Riverside, CA 92507
Phone: (951) 827-6350
Fax: (951) 827-3807
Email: housinginfo@ucr.edu
Hours
Monday – Friday, 8:00 a.m.-5:00 p.m.