Apply to UCR Housing Services
Open positions are posted continuously throughout the year. Positions offer opportunities to learn new skills, develop professionally and be promoted.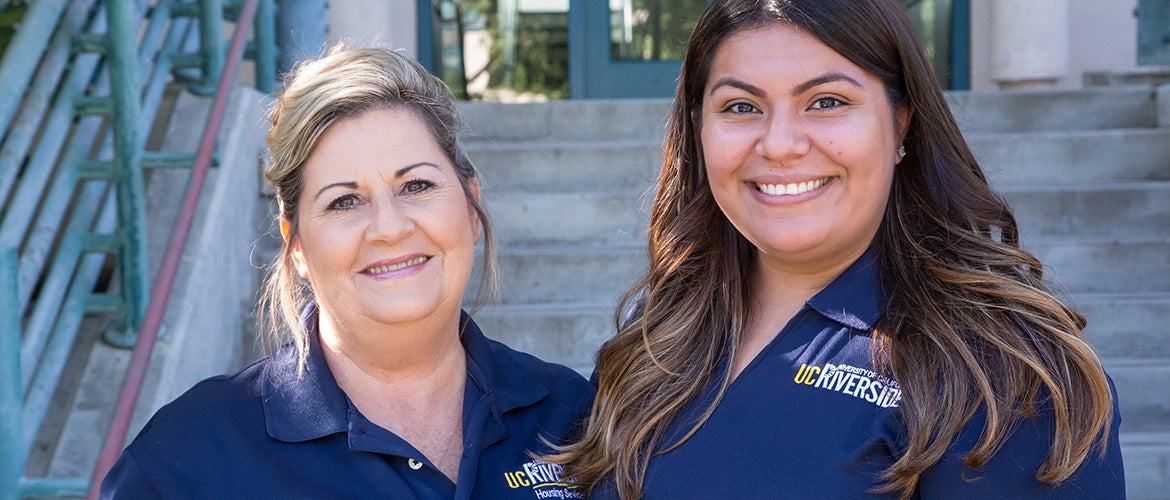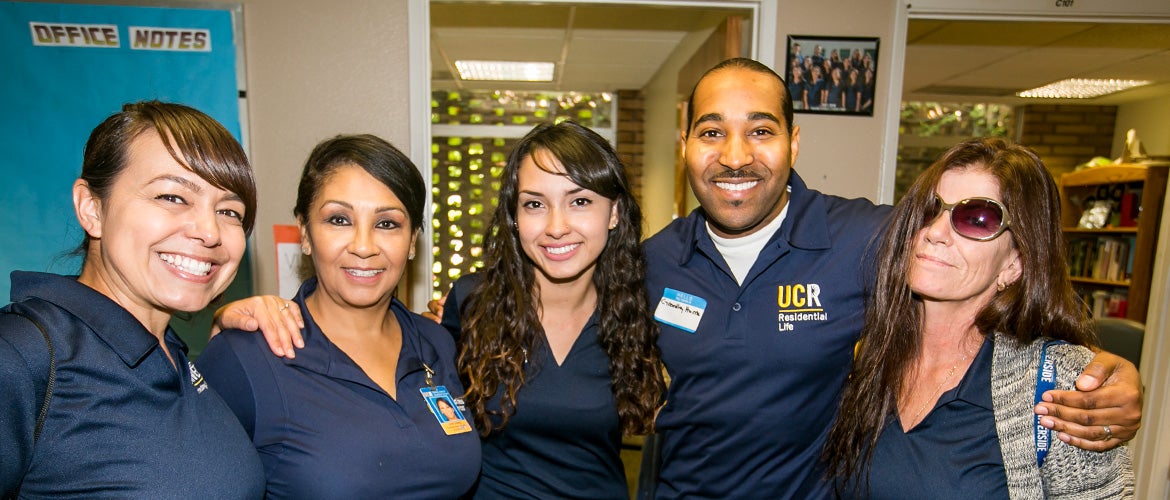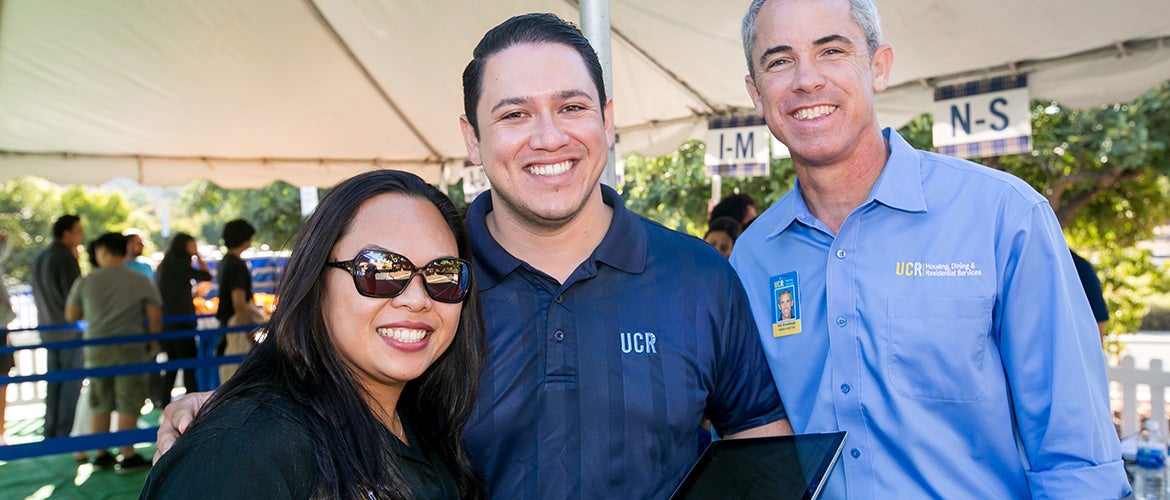 How to: Submit an Application
2.
Apply to jobs on the Position Details Page.
What Makes Us Great
Benefits

 Become part of a place that fosters success for all of its students, staff and faculty — where work-life balance and campus culture are integral to our way of life. Review benefits.
Diversity

 At UCR, we celebrate diversity and are proud to be one of the top ten most diverse universities in the nation (US News and World Report). See how diversity makes the difference.
Division of Student Affairs

 Housing Services is one of 35 departments that make up the Division of Student Affairs, dedicated to cultivating the student experience. Learn more about the spirit of our division.
A Dynamic Team of Professionals
Housing Services includes specialized departments, delivering expert service to keep the entire campus running in harmony.
HDHS departments include:
Contract & Outreach Services
Budget & Finance Services
Capital Projects
Human Resources
Residence Life & Services
Dining Services
Hospitality Services